The AAC08 Banquet this year was held at the Monterey Bay Aquarium. Having been here before quite a long time ago, I was definitely looking forward to visiting it again. And so were a lot of other AAC attendees. Here we are waiting for the buses to take us there.
.. and here we are on the bus, well on our way. We made it in very good time, considering it was rush hour and traffic was kinda slow in parts of Hwy. 1.
We are at the aquarium! Let us in!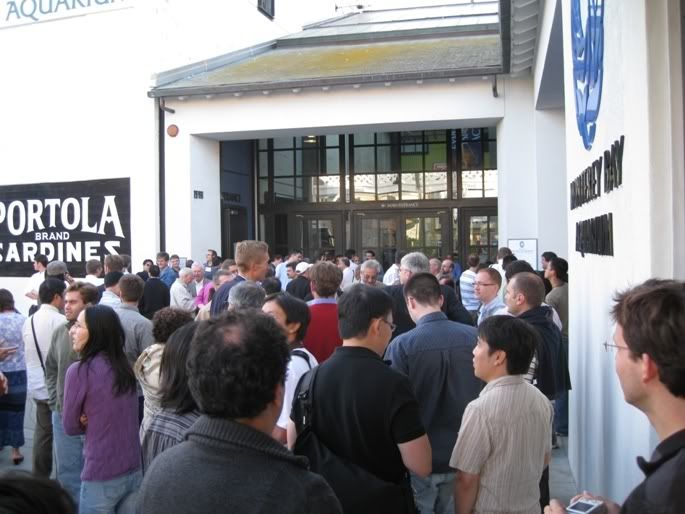 But once we are in, we certainly were amazed at the spectacular view, both inside and outside. So here are the views outside and some of the residents of the aquarium.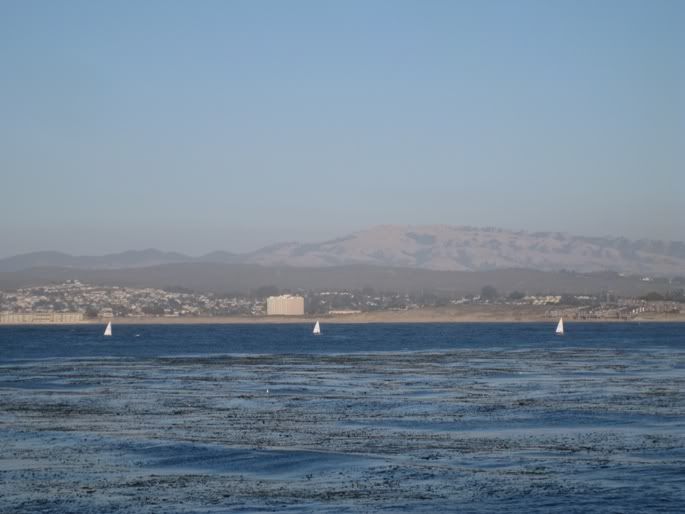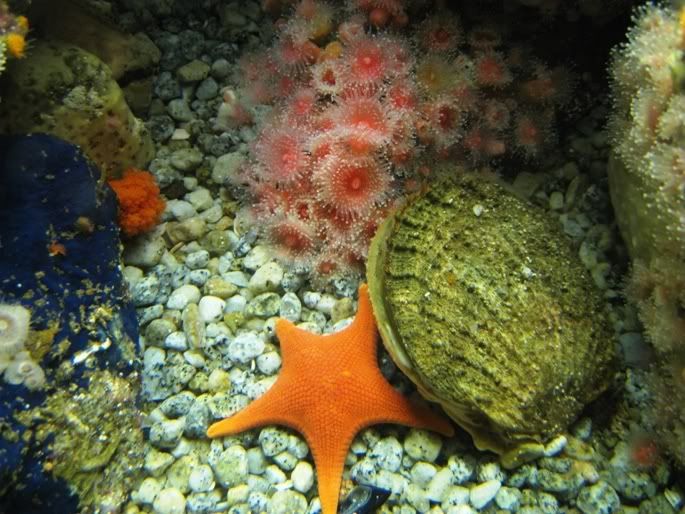 Dinner was served rather promptly. And I was starving too. The food was excellent. Great leg-of-lamb, and tasty cioppino. And just so people know (and since I'm a foodie), while cioppino has an "Italian" name, it isn't an authentic Italian dish since it was "invented" in San Francisco, but by Italian immigrants. So don't ask for such a dish when in Italy. Still, I would think that some form of a seafood stew would be available there, very much like a bouillabaisse.
The highlight of the evening was the awarding of the first ever AAC Prize to a giant in the accelerator physics field. The award committee, headed by Ilan Ben-Zvi, has unanimously picked Chan Joshi of UCLA to receive this prize. This really is a no-brainer, considering the contribution, length of time, and the number of students Joshi has made to the accelerator physics field (see an
article written by him
that I highlighted earlier). So congratulations to Chan Joshi for the award. No one is more deserving!
Many participants left on the early buses. Even though I'd like to stay longer, I was just pooped! Ate too much, and sleep-deprived, I thought I should head back to the Chaminade and crash. All in all, it was a terrific banquet.
Zz.